Testimonials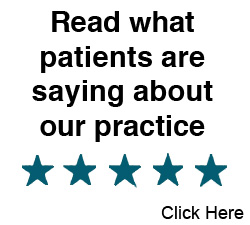 RealSelf Patient Reviews of Vaishali Doolabh, MD
"Outstanding professionalism blended with excellence and caring. Fantastic treatment by everyone that helped me." – JA
"I love this group and thought it was an outstanding experience and I enjoyed this experience. The doctor is such a beautiful soul and her team is outstanding; everyone makes you feel beautiful even when you feel you look terrible. I can't say enough wonderful things about my service" – JA
"She's [Dr. Doolabh] a 10- always patient and caring." – JJ
"The hyperbaric treatments were very helpful with my healing." Form – JJ
"Dr. Doolabh is a brilliant plastic surgeon who never ceases to amaze me. I look beautiful! A heartful thank you." – PG
"I am very happy and pleased to have chosen this surgery staff to do my implants." – LS
"I am totally in awe with Dr. Doolabh and her staff. They are by far the most caring and warm people." – LS
"Felt like sisters…which is nice because discussing and exposing your body can feel uncomfortable" – CV
"I cancelled the other consult after meeting Dr. Doolabh, she was great. I knew she was an excellent doctor, her personality sealed it." – DV
"Have you ever had a prayer answered?!" – CR
"Dr. Doolabh is a very compassionate doctor- love her!" – AM
"The staff treated me like I was the only customer." – MY
"I feel like I am their only client." – JY
"The service offered at CPS is remarkable! The entire staff was extremely patient and accommodating throughout the entire process. They really treat you like family." – JY
"Impressed by everyone in surgery room. Means a lot to see staff friendly with each other and to be attentive and helpful to my needs." – DH
"I loved all the special precautions and treatments taken for procedures." – AG
"All office staff is excellent- very kind, caring, and knowledgably answer questions." -PG
"Dr. Doolabh is brilliant and compassionate, a wonderful, very skilled, excellent plastic surgeon." -PG
"I've never had a doctor who cared as much as Dr. Doolabh!" -BT
"I felt so safe, comfortable and important." -BT
"Completely thrilled with all procedures, wish I would have done them years ago-looking forward to future services." -CJ
"I knew just from one phone call that I wanted to come for a consult." -RB
"She [Dr. Doolabh] actually listened to what I needed to feel better about myself." -RB
"Dr. Doolabh was not all about everything she could do to me, instead she listened to my wants and expectations and let me choose my options."- RB
"The whole staff with Dr. Doolabh makes an excellent team. I feel extremely lucky to have found a place that helped me with a life changing procedure that I never thought I would ever consider going through myself." -RB
"She's got a great personality and she really cared that I was there, the whole staff did!" -DM
"I am very pleased with the results of my surgery! Everyone is concerned and caring. I felt safe and confident with the procedures and office visits." -RP
"Dr. Doolabh answered questions I didn't even think to ask." -MD
"I consulted with two others, but found Doolabh and her staff were the best!" form – JO
"I enjoyed my breast augmentation and almost am going to miss the whole process- it was wonderful and I got to know the office very well." – JO
"Dr. Doolabh- I give her a 10 in all areas of professionalism."- CL
"My expectations of the practice, as a whole, were exceeded." -KB
"Quality of visits extremely high- she [Dr. Doolabh] is always willing to answer my questions." -JP
"She [Dr. Doolabh] was wonderful, I didn't feel rushed and she took the time to answer all my questions". – NC
"I would send my own daughter here without hesitation" -KM
"I am extremely pleased with everything about my experience. The flowers were a really nice surprise!" -SE
"I have only positive things to say about the entire staff. I really enjoy my visits! – LV
"The hyperbaric therapy has made my recovery faster and easier" -SE
"Once I met Dr. Doolabh, I did not feel the need to consult with another physician" -CW
"Dr. Doolabh is very knowledgeable and friendly, I had 100% confidence in her" -SA
"She [Dr. Doolabh] was patient and helpful. She answered everything and even more" -GC
"Dr. was outstanding. Very passionate and caring. Look forward to seeing her again" -MS
"Dr. Doolabh is the most personable and knowledgeable Dr. I know" -CN
"I have never been treated this good at another Dr's office. You guys are great!"- JN
"My whole experience went smoothly from start to finish. I felt comfortable and taken care of. Thank you so much, I feel complete now!" -HN
"The best, friendliest staff ever!" -SH
"Scale of 1-10, she [Dr. Doolabh] is a 10!" -NP
"She [Dr. Doolabh] was very patient and answered all of my questions and made me feel secure in her abilities" -EL
"The biggest strong point was the thoughtfulness. Not only was I treated well on a doctor/patient level; I was treated as a friend" -EL
"Very knowledgeable, gives good explanations and takes time" -AG
"I honestly cannot think of any weak points. I received my surgery date very quick and I am very happy" -JH
"The staff is such an important part of representing the doctor and her values and you get such incredible care from each of these fine people" -RJ
"She is always so kind and easy to talk with" -LO
"She is amazing! I will refer everyone I know!" -TC
"All staff members are extremely pleasant and accommodating-very nice ladies" – TC
"Dr. Doolabh and her team are a great combo of skill and caring attitudes."- H.S.