Laser Treatments Jacksonville
Our laser technology is safe for all skin types and allows you to rejuvenate your entire body from the effects of sun, acne, stretch marks, or unwanted hair and veins. Dr. Doolabh and our licensed aestheticians make sure all of your laser treatments are performed with the utmost respect for your time and comfort. Change is beautiful, and beautiful skin starts here.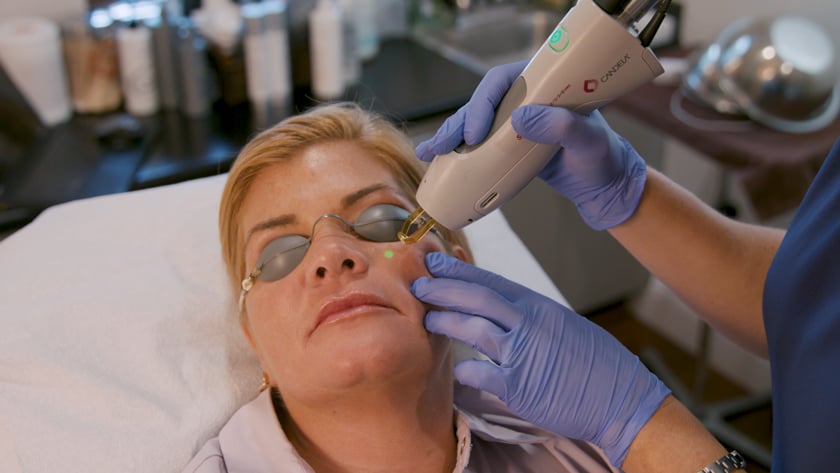 Non-Ablative Laser Treatments
Ablative Treatments
For more advanced skin damage or signs of aging, we also offer ablative resurfacing with CO2 laser. Resurfacing is well suited for patients with lighter skin tones. Your office consultation will include a full medical history, an examination for skin laxity, surface damage and facial volume loss. Before your procedure, we will go over the pre and post-treatment guidelines and care instructions. Downtime includes redness & peeling for 2 weeks, and underlying pinkness for approximately 6 weeks.
Our physician-performed Carbon Dioxide laser treatment effectively corrects deep wrinkles and provides superior tissue shrinkage. A classic treatment that yields undeniable results, ablative resurfacing can be combined with any face lift, eyelid or eyebrow lift to further enhance your results.
Schedule a
Consultation Today!