Fillers and Injectables Jacksonville
Taking care of your body is a life-long process that can involve various activities, including taking advantage of medical spa treatments that keep you looking young, healthy, and attractive. Fillers and injectables are non-surgical procedures that are injected under the skin to strengthen skin and create volume. After a thorough consultation, most fillers and injectables are available for same-day service.
Dr. Doolabh is an Expert Injector, which means she has demonstrated extreme due diligence in regards to patient safety, reliable results and consumer education. More than 1 million doctors are allowed to perform injectables and fillers in the U.S., but less than 3% are qualified to be an Expert Injector!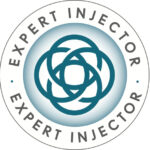 Schedule a
Consultation Today!