CoolSculpting in Jacksonville, FL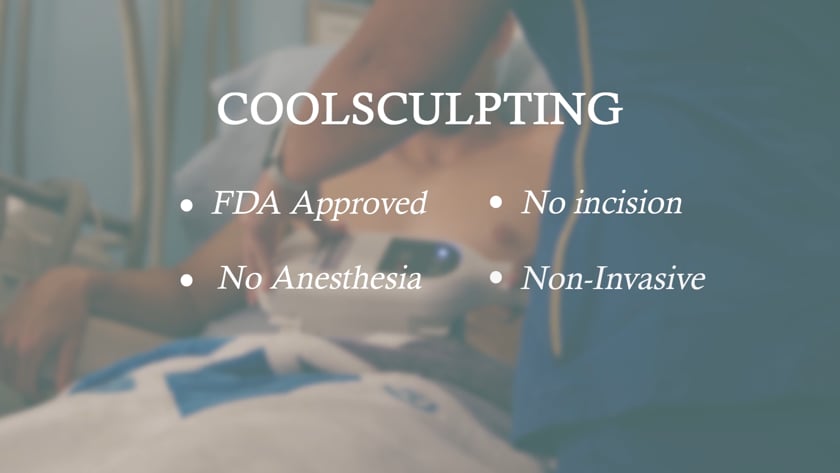 The CoolSculpting® procedure eliminates stubborn fat safely and effectively, without surgery or downtime. CoolSculpting is a FDA-cleared procedure that uses controlled cooling to safely target and eliminate fat. The results are proven, noticeable, and lasting, so you'll look and feel great from every angle!
How do we freeze away fat? It comes down to science. Fat cells freeze at higher temperatures than surrounding tissues. CoolSculpting technology safely delivers precisely-controlled cooling to gently and effectively target the fat cells underneath the skin. The treated fat cells are crystallized (frozen), and then die. Then, your body naturally processes the fat and eliminates these dead cells, leaving a more sculpted you.
How does CoolSculpting fat reduction work?
Many of us have stubborn fat despite diet and exercise. CoolSculpting effectively targets fat cells underneath the skin without damage to the skin or surrounding tissues. Treated fat cells are frozen and then die. In the weeks that follow your treatment cycle, the body naturally processes and eliminates these dead fat cells. Treated fat cells are gone for good!
Contact us at (904) 854-4800 to schedule your CoolSculpting consultation!
Are you ready to love every view of you? The sooner you set up your consultation, the sooner you'll see results in the mirror. Contact us today to find out if the CoolSculpting fat freezing procedure is right for you.
Results and patient experience may vary.
Schedule a
Consultation Today!