A "tummy tuck" (or abdominoplasty) reduces excess skin and fat from the middle and lower abdomen and tightens the abdominal wall. This procedure can dramatically reduce the appearance of a protruding abdomen or unsightly navel and can provide waistline definition.
A tummy tuck surgery is particularly helpful to women who, through pregnancy, have stretched their abdominal muscles and skin beyond the point where they can return to normal. Loss of skin elasticity in older patients, which frequently occurs with slight obesity, can also be improved.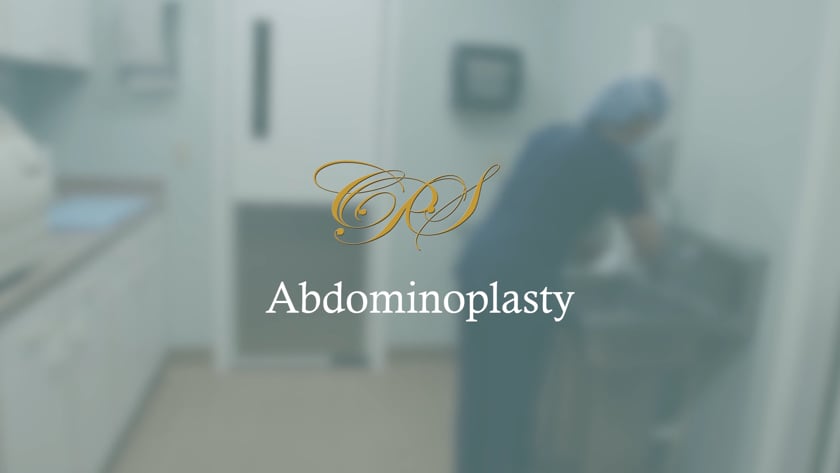 Why get tummy tuck surgery?
There are many reasons why a person may have excess skin and fat in their abdomen, including:
Significant changes in weight
Pregnancy
Previous abdominal surgery (such as a C-section birth)
Aging
Natural body type
An abdominoplasty procedure effectively eliminates sagging skin and extra fat while tightening weakened fascia (dense connective tissue that surrounds and supports various structures within the body). Additionally, a tummy tuck can address stretch marks and surplus skin below the bellybutton in the lower abdominal region.
A tummy tuck is often performed in combination with other body contouring cosmetic procedures like liposuction, Renuvion, or as part of a "mommy makeover".
Who is a good candidate for a tummy tuck?
In general, you may be a good tummy tuck candidate if:
You are bothered by the appearance of your abdomen
You are physically healthy and at a stable weight
You have realistic expectations
You are a nonsmoker
It's important to note that a tummy tuck or abdominoplasty is a surgical procedure that involves recovery time and should not be considered a substitute for weight loss or a healthy lifestyle. A consultation with Dr. Doolabh can help determine whether a person is a good candidate for a tummy tuck based on his or her individual circumstances and desired results.
What results should I expect following a tummy tuck?
The results of your tummy tuck will be long-lasting, provided that you maintain a stable weight and a healthy lifestyle. Once the swelling has gone down and healing is complete, your tummy tuck will result in a flatter and firmer abdomen that is more proportionate to your body type.
What is the difference between a tummy tuck and liposuction?
Liposuction will only remove some of the fat underneath the skin; a tummy tuck will tighten a lax abdominal muscle wall, reshape a belly button, and fully remove excess skin. Liposuction can be added to lessen the thickness of the flanks, waist, and hips for maximum contouring.
Want to learn if a tummy tuck is right for you?
Call us at (904) 854-4800
More Frequently Asked Questions
We hope the information on our website helps you understand a little more about the abdominoplasty procedure.
Why Choose Contemporary Plastic Surgery for a Tummy Tuck in Jacksonville, FL?

With her friendly, approachable manner and years of training, Dr. Doolabh is an excellent resource to help you better understand all your options when it comes to improving the appearance of your lower abdomen, and to develop a customized treatment plan tailored to meet your unique goals. With convenience, privacy and safety as our priorities, Contemporary Plastic Surgery offers fully equipped AAAASF accredited surgical operating suites, with a separate preoperative and recovery room unit, within the facility. The Contemporary Plastic Surgery family includes an experienced operating team of registered nurses, surgical specialists, and anesthesia providers for your safety. Dr. Doolabh encourages patients' inner motivations for self-improvement and well being in a dignified and discreet atmosphere.
If you're interested in a tummy tuck, please contact our office at (904) 854-4800 to schedule a consultation.

Schedule a
Consultation Today!