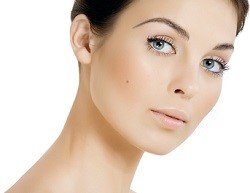 Many websites are touting the benefits of the Nefertiti Lift, a newer, non-surgical neck lift involving Botox injections. Should people be gravitating towards it or sticking with the time-tested surgical neck lift? Here are the reasons why it isn't time to abandon the surgical neck lift just yet.
First, a surgical neck lift is a more-versatile procedure and much better when you need more extensive recontouring. The surgeon has access to underlying tissues and can use different techniques to excise tissue rather than just moving it. They can trim away excess skin with cervicoplasty. They can suction away excess fat with neck liposuction. They can move, suture, and even remove muscles with platysmaplasty. Any of these can be combined during a neck lift to get you that smooth, perfect neck.
Second, since a Nefertiti Lift involves Botox, it will not be permanent. Botox slowly mixes into your system and is eventually fully absorbed, leaving you with the same issues you started with. To get those results, you'll have to go back for the procedure again and again. A surgical neck lift is a direct, physical repositioning and removal of tissues, so you won't have to worry about your new appearance being only temporary.
Third, a surgical neck lift is made up of several older procedures, ones which have withstood the test of time. The Nefertiti Lift was presented to the public in 2006. Because of this, most plastic surgeons have more experience performing surgical neck lifts.
Discuss your options with a surgical professional like Dr. Vaishali Doolabh, a board-certified plastic surgeon in the Jacksonville area. Contact our office to set up a neck rejuvenation consultation today.