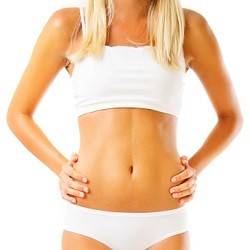 Want a taut, trim tummy with enviable abs? An endoscopic tummy tuck will make your abdominal muscles tighter and strengthen the muscle wall, turning back the effects of the aging process.
Because the endoscopic tummy tuck is less invasive than a traditional tummy tuck and creates smaller scars, the recovery time is drastically reduced. It results in fewer bruises and less swelling, along with less overall blood loss.
Does an endoscopic tummy tuck sound like the right tummy tuck for you? Then make an appointment with our office for a consultation! You'll speak with skilled, board-certified plastic surgeon Dr. Vaishali Doolabh, an accomplished medical professional with a great deal of experience. Call or email us today!