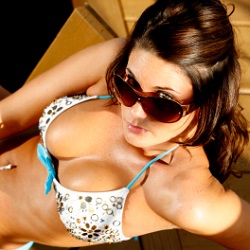 A Benelli-lollipop lift, or vertical lift/mastopexy, is a type of breast lift surgery that can reduce the degree of drooping in a woman's breasts. Different degrees of sagging require different types of breast lift.
The Benelli-lollipop lift is necessary for a moderate amount of sagging skin (also known as ptosis). A smaller amount would require a crescent lift or a Benelli lift without the "stick" part of the lollipop incision; more sagging would require an anchor lift. The Benelli-lollipop can also work with larger breasts that have a smaller amount of extra skin.
If you feel that your breasts are experiencing gravity's harsh effects and you'd like to make a change for the better, contact our office for a consultation. Dr. Vaishali Doolabh is a board-certified cosmetic surgeon in the Jacksonville area. Call or email today!