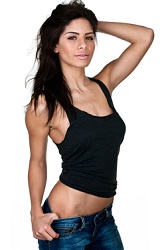 An arm lift is a recontouring procedure that's very helpful when it comes to changing the look of your arms. Arm lift recovery is an essential part of the procedure.
After the brachioplasty operation, it's normal to experience some swelling, bruising, and possibly numbness in the upper arms. This will subside during the arm lift recovery process. To aid in the healing and keep the swelling down, follow your physician's recommendations for swelling reduction.
Learn more about the best ways to speed up the arm lift recovery process and make it as comfortable as possible with a trip to board-certified plastic surgeon Dr. Vaishali Doolabh. She will be happy to answer your questions and help you be as prepared as possible for the brachioplasty procedure. Call or email today for a consultation.