As a person ages, gravity and time cause a loss of skin elasticity. A facelift is a surgical procedure that improves visible signs of aging in the face and neck, such as:
Relaxation of the skin of the face causing sagging
Deepening of the fold lines between the nose and corner of the mouth
Fat that has fallen or has disappeared
Jowls developing in the cheeks and jaw
Loose skin and excess fat of the neck that can appear as a double chin or "turkey neck"
A full facelift improves the angle between the neck and chin, and restores jawline definition. Incisions typically begin at the temple and extends in front of, then behind the ear and into the hairline. The result is a more youthful, refreshed look. Mini-facelifts are shorter procedures with quicker recovery times. Most patients can be back to work in about two weeks.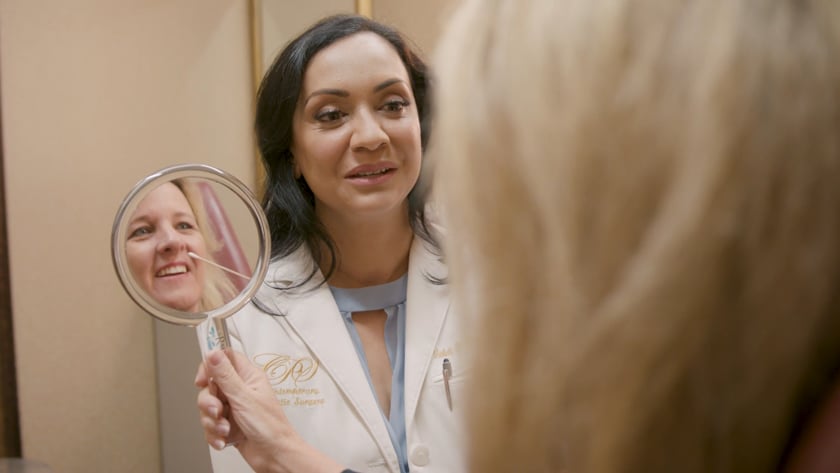 Considering a facelift? Call us at (904) 854-4800 to schedule a consultation.
Schedule a
Consultation Today!